Glass Acid Etching Specialists
Are you looking for Glass Acid Etching Specialists in the U.K.?
We offer brilliantly cut glass and acid etching solutions throughout the U.K.
Our Lancashire-based company has dealt with a wide range of commercial and domestic clients and have worked with clubs, hotels and private houses throughout London, Yorkshire, Derbyshire and beyond.
Our skills and techniques are second-to-none, so if you're interested, reach out today. To discuss your requirements, please call 01204 596 055
If you require acid etched glass design work for windows, doors, glass patricians or mirrors, contact our glass etching specialist today. Follow the link below to see all of the areas in the UK that we work in.
Ecclesiastical Stained Glass
Great Cutting And Acid Etching
Decorative Glass
Brilliant Cut Mirroring
Acid Toned Glass
Sand Blasted Glass Acid
Victorian Mirrors And Glass
Brilliant Cutting And Obscuring
Brilliant Etched Gilding
Decorative Mirrors
Brilliant Cut Glass
Bespoke Decorate Furniture
Stained Glass
Acid Etched, Gold Leaf
Antiqued Mirrors
Acid Toned Mirrors
Frosted Glass
Brilliant Cut Glass For Door Panels
Brilliant Cut Ceiling Dome
Residential Etched Windows
Decorative Mirrors
Brilliant Cut, Acid Etched and Gilded
Brilliant Cut is a 'V' groove ground into the surface of the glass. This is then polished back to the same quality as the glass surface. This decor is frequently associated with the bevelled edge on the same sheet of glass, creating a fancy and desirable result. The appearance change can be extremely valuable, with the only limit being creativity.
Acid Etched Glass
Acid Etched glass is typically confused with sandblasted glass. White acid looks similar; however, the acid-etched glass offers greater degrees of transparency and light diffusion. Acid etching also offers more finishes. Sandblasting glass involves the blowing and distribution of abrasive material, etching the surface.
Many pub windows and Victorian mirrors used a range of these methods in the same glass item. It could likewise take off the leading coloured layer of 'flashed' glass. This shows the clear base glass. A mask is used to stop the acid acting on the glass and, as a result, stays unblemished.

Decorative Glass
Our decorative glass offers both traditional and modern aesthetics. Our team are experienced at blending skills and materials for our customer's requirements.
We can produce almost any type of glass style in your particular dimensions. We create the following types of glass in the home: Etched Glass, Bevelled Glass, Overlay Stained Glass and Fused Glass.

Brilliant Cut Mirroring
We intend to give you the very best item on the market and exceed your expectations. Our incredible range of glass solutions in stock consists of float glass & mirrors, fire-resistant glass, obscured glass, double glazed units, and more.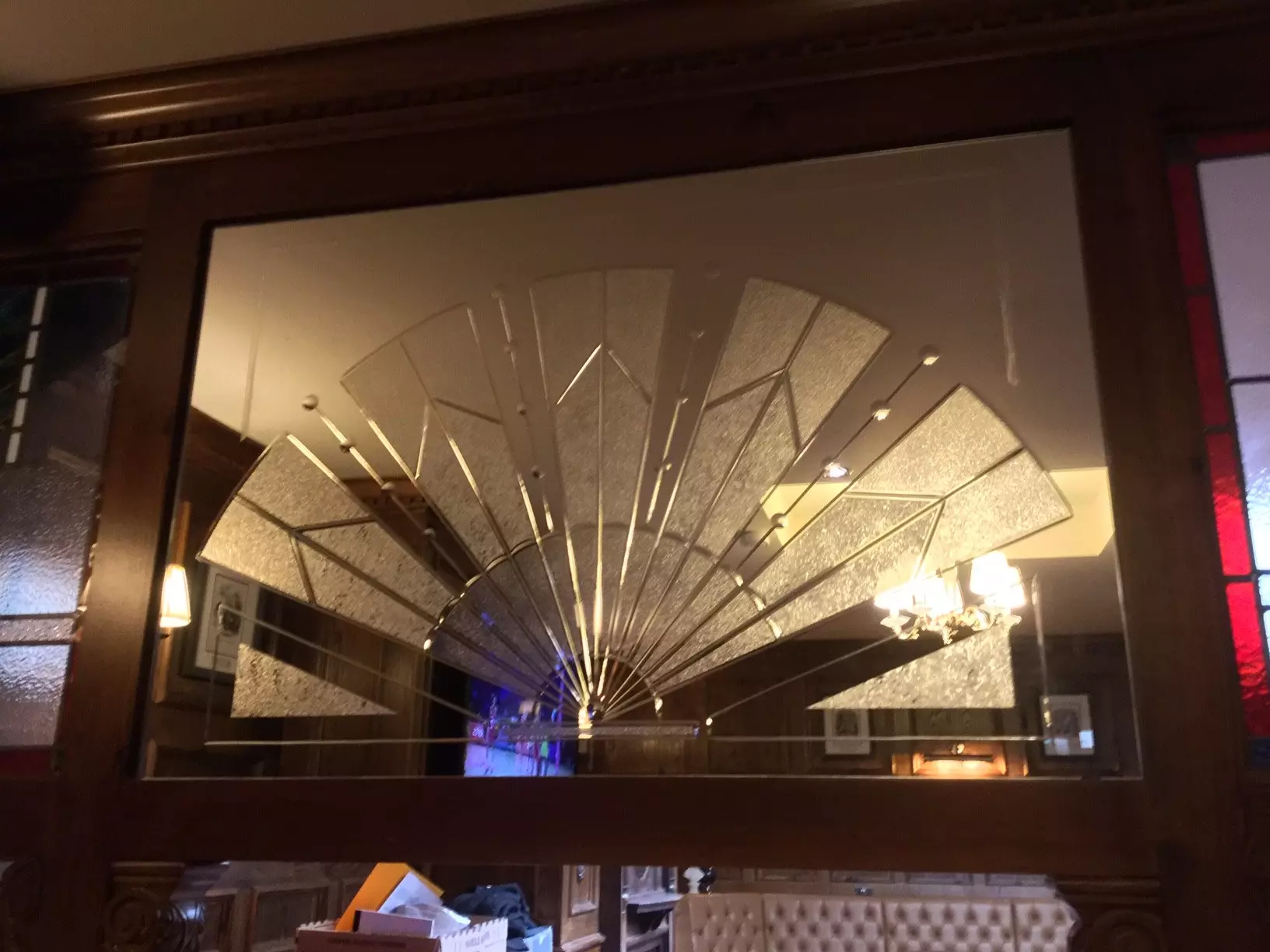 What is Acid Etching?
Acid etching is often called embossing within the profession. This involves the use of hydrofluoric acid, which will rapidly wear away the glass. This acid is made by heating fluorspar (calcium fluoride) with sulphuric acid and then condensed in water. Carl Wilhelm Scheele, a Swedish chemist, initially discovered the process in 1771.
From the 1860s, acid etching and brilliant cutting were extensively utilised for business promotion. Store fascias, advertising boards, and trades person's vans were fitted with enhanced plate glass signs. The use of glass was so widespread that signwriters quickly adopted the craft of acid etching. It became a crucial addition to their profession and is still used in contemporary designs.
Are you looking for Glass Acid Etching Specialists near you? Visit our website to see examples of Acid Etching and Brilliant Cut Glass.
Copyright © 2021 R.S. Glass Design Limited
Our website is part of the Juiced local business listing network.