Acid Etched Glass
If you require a professional standard of acid-etched glass contact R.S. Glass Design Limited, we are the leading handcrafted glass design specialists in the UK. Our unique craftsman is one of the few specialists in the UK that can offer this high level of skill.
R.S. Glass Design Limited are experts in a selection of bespoke decorative methods for glass and mirrors, and this includes traditional acid-etched and sandblasted glass. We are time-served craftsmen with many years of experience.
Visit our website to see examples of Acid Etched Glass
Bespoke Acid Etched Decorative Design
Acid etching is a method used to recreate traditional pub windows. You will find these types of windows on listed buildings, banks or building societies.
We also offer these services for leading high street stores who decide to improve their corporate identity with etched glass.
Glass etching consists of the methods of creating art externally of glass by using acidic, caustic, or abrasive substances.
Generally, this method is applied after the glass is blown or cast, although mould-etching has replaced some kinds of surface area etching.
The elimination of trace elements of glass causes the particular rough surface, and this creates a translucent top quality of frosted glass.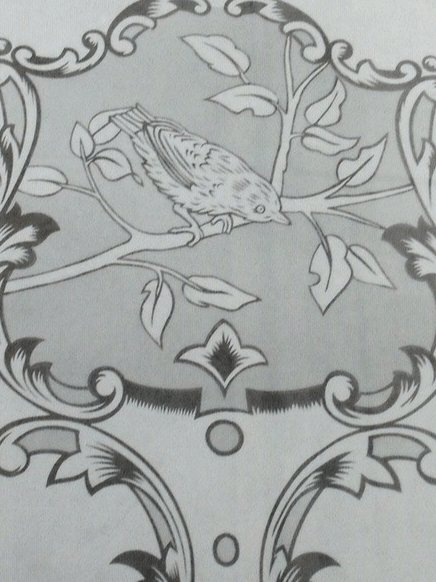 Traditional & contemporary glass design

We produce bespoke contemporary glass items. Our time-served craftsmen are perfectionists they will provide and create distinctive acid etched glass to the highest of standards. These are handmade for residential and commercial spaces.
We are also able to duplicate traditional period designs. Popular applications for acid etched glass include:
Door Panels
Screens

Cladding

Balustrades

Table Tops

Mirrors

Transoms
Sanitised Shower Screens

Partitions

Signs

Windows

Traditional Pub Windows

Acid-etched and sandblasted styles on glass using a functional glazing service.
They offer a level of privacy and light transitions when required producing interest and variety.
What is Glass Acid Etching?
Acid etching is often confused with sandblasted glass. Acid etching supplies more surfaces, degrees of transparency and diffusion of light.
As a result of it is a specialised technique utilising potentially dangerous chemicals. The results produced are fantastic.
Acid etching is a process using hexafluorosilicate acid (H2SiF6) which, when anhydrous, is colourless.

The acid solution is created by dissolving silica in a mix of hydroelectric acid, quartz powder, calcium fluoride, and concentrated sulfuric acid.

Acid etching is sometimes known as 'French Embossing' and dates back to the Victorian era.
The process gives a frosted appearance and etched finish to glass with delicate tones of white and diffused shades, and this method is capable of producing very intricate patterns. Decorative glass, especially in windows, are stunningly beautiful works of art.
Specialist acid etched techniques
R.S. Glass Design Limited will work with you to make you design a reality. We use our traditional techniques and many years of experience to produce distinctive designs for both interior and exterior glass.
Machines can not replicate the old fashioned, and time proved traditional methods adequately. We hand acid etch each part of the design and image, ensuring perfection every time. A clear glass panel will become a unique design with a bespoke pattern.
Acid-etched glass is confused with sandblasted glass as white acid looks similar. Nevertheless, the acid-etched glass could provide many more coatings and levels of openness and diffusion of light.
The art of acid etched decorative glass
Acid etching is one of the forgotten arts, and only a few people can use this method today. It is likewise more expensive as it is a lot more specialised.
However, when you see the result of your design and the level of dedicated craftsmanship, it takes to produce a unique piece, it is worth it. It makes use of possibly lethal and hazardous chemicals.
Hydrofluoric acid is the only acid which is destructive to glass. It also dissolves human tissue, so strict safety precautions are vital when using this process.
Contact our glass specialist

If you would like to discuss your acid-etched glass project with us, please call today on 01204 596 055. Our highly experienced team will be happy to answer any questions you might have.