How To Replace Front Door Glass
Posted by:
Admin
Tags:
Types of glass, Fused Glass, Replace Glass, Front Door, Etched Glass
Posted date:
21-06-2023
This article looks at how to replace front door glass. Find out more about the stages in door glass replacement and the types of decorative glass available for front doors. R.S. Glass Design Limited are the leading Hand Crafted Decorative Glass Specialist in the UK providing brilliant cut glass and acid etched glass. We explore the process of replacing your door glass with bespoke decorative glass.
Replacing Your Door Glass With Bespoke Decorative Glass
What kind of glass and fastening is ideal if you want to replace the front door glass will depend on your reasons for doing so and the type of door you have. Perhaps you want to update to a more energy-efficient product because you're tired of having a chilly draught come in through the door.
You could save money by upgrading from single to double glazing. Or all you want to do is alter the appearance of your door without having to spend the money to replace it. The security of your house is at stake if your front door glass is shattered. The seal is likely compromised if the glass seems cloudy, which might have a detrimental effect on how energy-efficient your home is.

Choosing the Right Type of Glass for Your Front Door
Do you desire to replace the front door glass? Choosing the right type of glass for the door is the first step. Front doors with a traditional appearance use ornamental glass, also known as glass with beautiful patterns and hues. Look for designs that complement the architectural era of your home.
On the other hand, modern doors in contemporary buildings may accommodate big glass panes. To keep privacy, you might also utilise glass that is textured or frosted. When replacing front door glass, thermal performance is a crucial factor as well.

Investing in double or even triple glazing will assist stop heat from escaping your home. Glazing types vary. You must determine if it is possible to install stronger, thicker glass in your current door. In front doors, safety glass (toughened or laminated) is required.

Techniques for Locking and Installing Front Door Glass
There are several techniques to lock front door glass panes, dependent on the substance of the door. How you remove and reinstall the glass will depend on this. Usually, looking at the door will reveal what style it is. Wooden beads (mouldings) are used around the edge of the glass in timber doors. Some timber doors use putty, which also serves as a sealer, to hold the glass in place.
Silicone and plastic beads are used in PVCu doors. Before beginning the project, it's critical to understand the structure of your door since you might wish to reuse the beads.

The glass gap should be measured. Since the door material may wiggle a little bit around the glass, allow for some tolerance. PVCu will expand in the summer, whereas wood will in the winter. Bring your measurements to a glass shop that sells the desired sort of glass. Glass cutting needs specialised equipment and tools. If you are not experienced, don't do this yourself.

Have someone hold the replacement glass in place as you work to prevent breakages and simplify the operation. Nails with a missing head are frequently used to secure wood mouldings. Then, before painting, any defects or joints can be puttied.

Although larger pieces can be fastened with screws, plastic beads are often bonded with adhesive. If you're using glass putty, knead it first to make sure it has the right amount of malleability. Putty should be softly but firmly pressed into the rebate (the space between the glass and frame) and up to the edge of the glass. Make the edges smooth and get rid of any extra with a putty knife. Before painting your front door, give it enough time to properly dry.

Getting Ready To Replace A Door Window Pane
Your door's window pane replacement calls for cautious consideration. You will need a putty knife or scraper, safety goggles, safety glasses, and a razor blade scraper if you decide to replace a window pane yourself. Along with a chisel, a heat gun, a glazing compound (if the window pane is glazed), and paint.
Measuring Door Glass Inserts
When measuring for your glass insert, like with other things, make sure to take precise dimensions. Map out the door's height, breadth, and diameter as well as the glass's diameter using your measuring tape. This is done so that you may select from a variety of styles and be sure the glass insert will fit.
Types Of Decorative Glass:
Etched Glass
Etched glass or sandblasted glass are two terms for the technique used to conceal transparent glass. When certain pieces are vacant, a lovely pattern results. The glass is concealed by rapidly tossing sand at the panel. Etched glass is one of the earliest varieties of decorative glass still in use today, but it may also be used to create modern and contemporary art glass.
One of its excellent qualities is the amount of light that may enter the area owing to this glass. The light is somewhat obstructed by coloured bands or lead strips on other kinds of decorative glass. Etched glass is merely pure glass when none of these other components are present to obstruct the light's passage.
Bevelled Glass
Small curved pieces of glass are used to make bevelled glass designs, which result in stunning glass patterns. For windows and doors, these designs are available as single or double-glazed glass. To make customised panels, pick from a large selection of stock designs.
The design possibilities are limitless when diamonds, squares, rectangles, and teardrops are included. One of the most common types of ornamental glass in use today is bevelled glass. Stained glass overlay borders and centres can be used with bevelled glass patterns. This helps the panel gain colour, which allows you to customise the glass to your preferences.
Overlay Stained Glass
Small pieces of glass were initially glued together with an "H" lead strip to create stained glass. Despite the fact that this process is occasionally being utilised today, contemporary overlay stained glass is a more well-liked and useful product. Applying lead strips on both sides of a piece of toughened safety glass allows for the creation of overlay stained glass.
The hues of the overlay stained glass are found on one side of the glass, beneath the leaded strips. This glass can be delivered as a double-glazed unit or as single-glazed toughened glass. The original "jigsaw" technique uses tiny, delicate pieces with gaps between them, therefore it cannot be delivered as a double-glazed unit.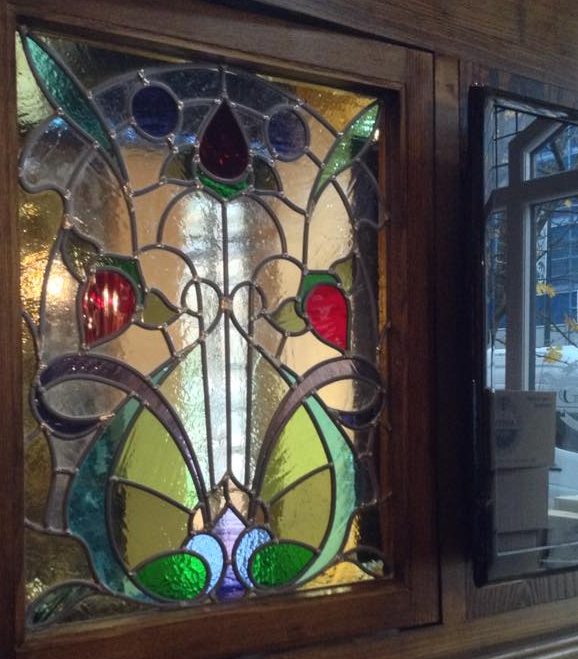 Fused Glass
In a kiln, cut glass fragments are heated until they fuse together to form one solid piece of glass, which is fused glass. Glass must be "tested compatible" for fusing before it can be fused; otherwise, the glass might become brittle and susceptible to break.
Due to the production processes, fused glass has historically been expensive. However, one of the best combos for fused glass is to utilise fused glass tiles over an etched glass backdrop. This is also one of the most common requests.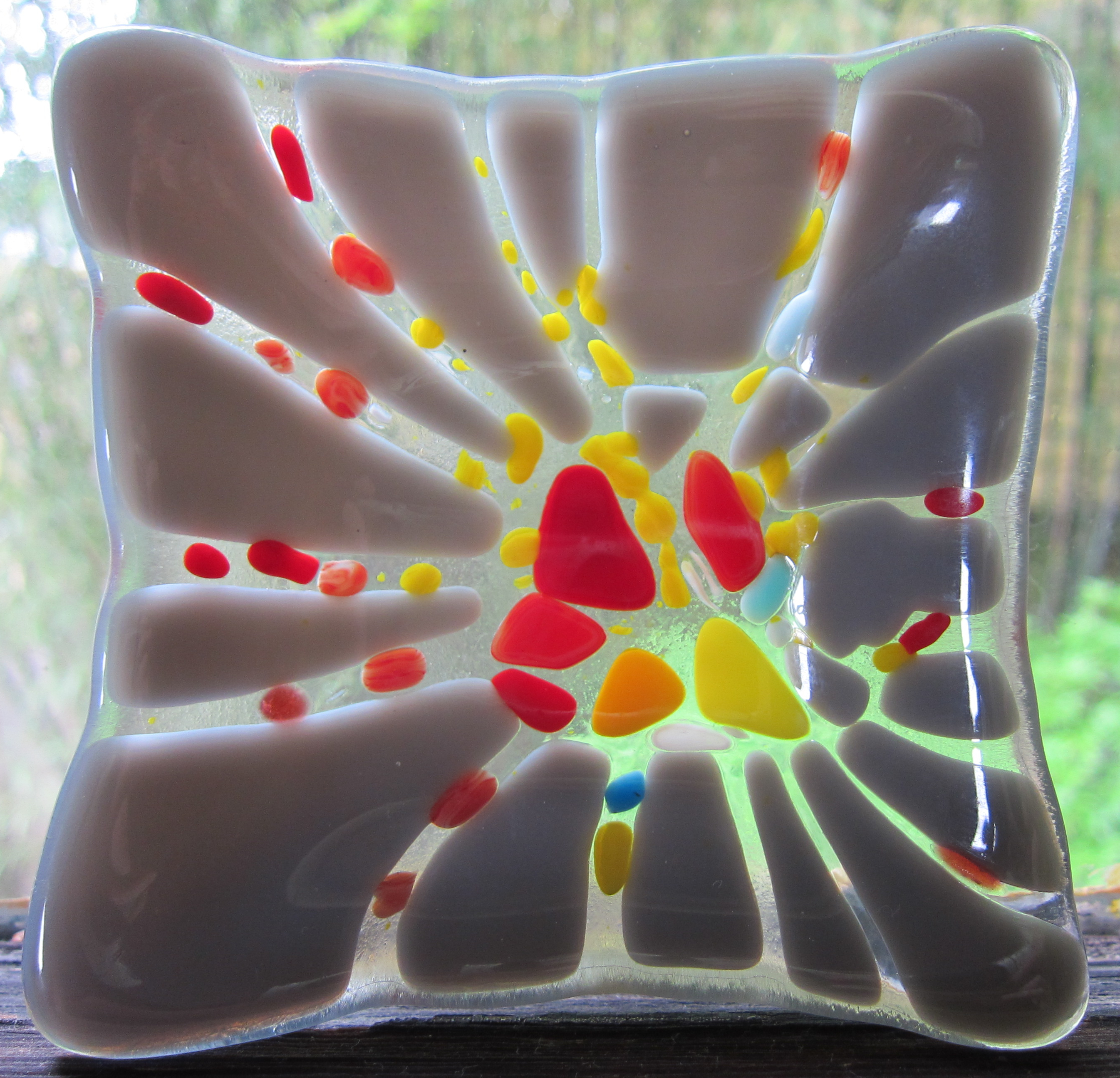 ---
Are you interested in hand crafted decorative glass? If you require Victorian style etched glass specialist or a modern acid etched glass design, contact our expert today. We offer professional glass decoration throughout the UK.